Meet The Merchants
RadYes powers a wide network brands all over the region with capabilities including social commerce, order management, and even fulfillment. Search for or browse the featured merchants and experience their online store.
No results found
Bao Kitchen
BAO Kitchen is a restaurant located in UAE, serving a selection of Asian, Chinese, Thai that delivers across Arjan. Their best selling dishes are Non-veg Tom Yum, Non-veg Thai Green Curry, Non-Veg Yang Chow Fried Rice and Seven Spice Chicken Dimsum (6 pieces), although they have a variety of dishes and meals to choose from like Asian, Chinese, Thai.
Barbar
Barbar is a restaurant located in UAE, serving a selection of Lebanese, Sandwiches, Shawarma that delivers across Al Barsha 3 and Business Bay.
Behtareen Zaiqa
Behtareen Zaiqa Restaurant is a restaurant located in UAE, serving a selection of Indian, Street food that delivers across Hor Al Anz. Thier best selling dishes are Dal Tadka, Steam Rice, Gulab Jamun and Vegetarian Thali, although they have a variety of dishes and meals to choose from like Indian, Street food.
Bok Bok Grilled Chicken
The most flavoursome Lebanese and peri-peri boneless chicken grills and sandwiches - all started in a tiny backyard on a small woodfire grill. We're all over Dubai, Abu Dhabi, and Sharjah. Grilled. Healthy. Fast.
Bosta Lebanese Street Food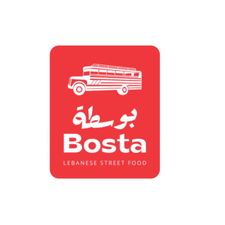 Bosta Lebanese Street Food brings nostalgia-inducing Lebanese flavours to Dubai. If you're craving these classics, Bosta has you covered with homemade sandwiches, bowls, shakers, and desserts.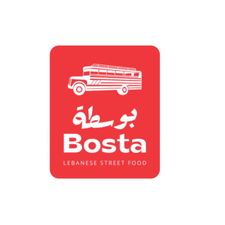 Burger Heist
Burger Heist is Money Heist inspired burger restaurant. The menu includes the best flavours from around the world stolen to create legendary burgers and sliders.
Cafe Kolomba
Café Kolomba is a restaurant where you get tropical Sri Lanka on a plate! Discover authentic Sri Lankan food in an aromatic, vibrant and flavorsome culinary experience!
Chicken Cottage
Chicken Cottage is home to the world's most flavoursome grilled and fried chicken and succulent sides. The unique fried chicken is a fusion of east meets west and the grilled chicken is marinated for 8 hours and flame grilled.
Crazy Burger
Crazy Burger is a restaurant located in UAE, serving a selection of Burgers inspired from the authentic American burger specialists.
Crazy Papa's Pizza
Crazy Papa's Pizza is a restaurant that serves real italian flavours combined with fresh homemade dough!
D' Saisho Sushi Ramen n Buns
D' Saisho Sushi Ramen n Buns is a restaurant located in UAE, serving a selection of Japanese, Sushi, Fast Food
EEten
EETEN is a restaurant that serves up neighborly hospitality, home-brewed coffee, and an irresistible menu balancing healthy choices for every day with twists on naughty comforts.
Fakhry Chicken
"Fakhry chicken is a restaurant that serves authentic food, comforting tastes, perfect family recipes, and chicken that is flavored to the bone. "
Fishy's Restaurant
Fishy's Restaurant is seafood cooked the Alexandrian way, with a daily catch of fresh seafood cooked with authentic Egyptian flavors.
FoodIst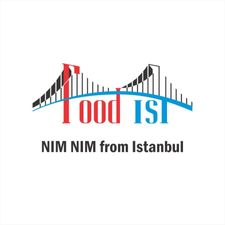 FoodIst serves authentic Turkish tastes, with flavours straight from the bazaars of Istanbul.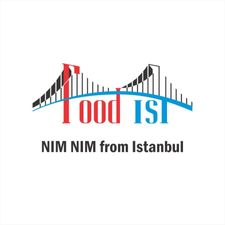 GBK
GBK - aka Gourmet Burger Kitchen - serves up a variety of handcrafted 100% prime beef burgers, with the freshest ingredients and sauces made from scratch, every day.
Healthy Wealthy Kitchen
Healthy Wealthy Kitchen socializes in food that makes you feel good on the inside and the outside.
House of Chicken
House of Chicken is a testament to chicken - fried, grilled or boneless, this place offers flavours galore.
Jabbour
Jabbour brings the most traditional recipes from villages across Lebanon to the UAE.
Karamel
Karamel is the only company bringing cookies and brownies labeled with a warning: Highly Addictive!
Lassi Shop
Lassi Shop brings ice creams, faloodas and lassis full of authentic flavours.
Le Sushi
Le Sushi offers a selection of pan-Asian fare with a focus on sushi.
Maalem Shawarma
Maalem Shawarma is the home of real, genuine & delicious chicken and beef shawarmas, with a menu of specialty Arabic dishes for breakfast, lunch and dinner.
Malak Al Sandwishet
Malak Al Sandwishet delivers authentic Levantine flavours in every bite.
Mama Sushi
Mama Sushi offers American cuisine prepared with a distinctly asian influence.
Mama'esh
Mama'esh serves up authentic Palestinian street food, with freshly imported ingredients and flavours.
Mashisoyo Restaurant
Mashisoyo serves up original Korean and authentic pan-asian fare.
Meatology Butchery & Grill
Meatology Butchery and Grill delivers high-quality meat products through responsible and sustainable butchery.
Mexcal Steak and Burger
Mexcal Steak and Burger offers up authentic Mexican flavours and a claim to making the best burgers in town.
Miyabi Sushi Japanese Fusion
Miyabi Sushi Japanese Fusion has brought contemporary Japanese cuisine in the heart of Dubai since 2012
Monkey Pizza
Monkey Pizza brings the art of modern-pizza making, with handpicked Italian tomatoes for the home-made sauce and a feverishly hot oven, the results is a delicious, crispy crust.
Nayaab Haandi Restaurant
Nayaab Haandi has catered to the sophisticated taste buds with authentic Pakistani and Mughlai dishes since 2006.
Nazira Kitchen
Nazira Kitchen serves up stories in food form, prepared the Lebanese way with authentic Beiruti flavours.
Nene Chicken
Nene Chicken ("NeNe" means "Yes Yes" in Korean) has been serving up authentic Korean fried chicken since 1999.
NKD Pizza
NKD Pizza - high-protein doughs with locally sourced ingredients, NKD is one of the UAE's favorite pizzas.
Pekoe tea & bread bar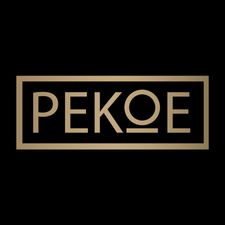 Pekoe tea and bread bar is a teahouse & small batch Asian bakery, with a commitment to excellence in simplicity.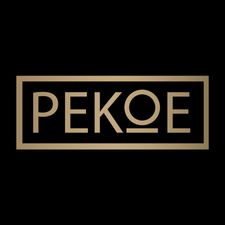 Philly Cheesesteak
Philly Cheesesteak brings together all the ingredients that go into making an authentic cheesesteak.
Rolls N Rice Restaurant
Rolls N Rice Restaurant has a motto to serve dishes that hit the spot from around the world.
Sandwich Room
Sandwich Room are specialists in making meats and bread taste the most delicious way possible.
Sarah's British Comfort Food
Sarah's British Comfort Food brings homemade-style British roast dinners, pies and desserts made with love and passion.
Shah Ghouse
Shah Ghouse offers the authentic taste of Indian Hyderabadi dishes.
Shawarmania
Shawarmania stands out for using fresh and not frozen meat, cooked over charcoal and not fire, giving the shawarmas their unique flavor.
Slider Nation
Slider Nation offers American burgers in miniature form, with all the sides you know and love.
Spezia
Spezia is a restaurant located in UAE, serving a selection of Pizzas, Pastas and other Italian goodies on the menu
Sushi Artisan
Sushi Artisan offers dishes made with original Asian ingredients, used to make traditional, homemade recipes including sushi.
SUSHI D.LITE
SUSHI D.LITE delivers modern authentic Japanese sushi with a twist.
Tanoor & Kabab
Tanoor and Kabab serves a wide array of traditional middle-eastern dishes including shish tawooq and lentil soup, as well as a selection of grilled meats and seafood.
TGIF
TGI Fridays is an American restaurant chain focusing on primarily American cuisine and casual dining.
That place Cafe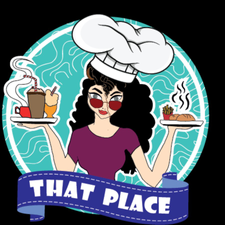 That Place Cafe specialises in Indo-Asian fare, with a selection of stuffed buns and home-made sauces.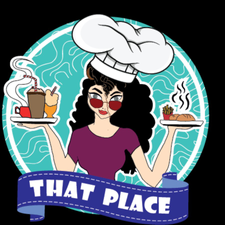 The Kandy House
The Kandy House serves up authentic Sri Lankan specialities.